Go back
MGD Traffic Club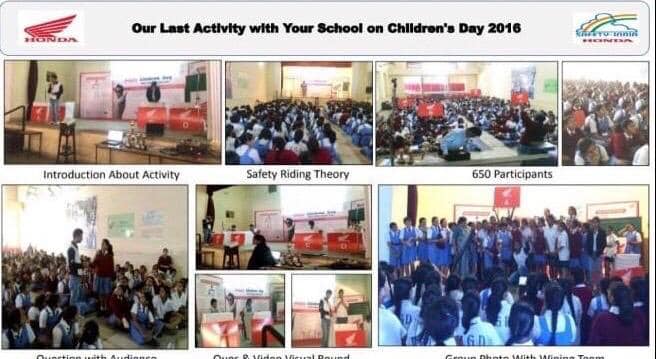 PATH MITRA CLUB organised an awareness session on 26th of May 2020 at 12 noon through WebEx for class XI students. There were a total of 32 participants, which was hosted by Mr. Kuldeep Singh and Ms. Mamta Panwar member of Honda Motorcycle & Scooter India Pvt. Ltd.
Traffic Training Park working with traffic Police & HMSI Traffic park (Adopted by Honda).
The session was regarding the awareness of road safety , traffic signals, sign boards, rules for obtaining license and the laws related to it, for eg: The Motor Vehicle Amendment Act .
The session was very informative, students asked their queries and also actively participated in the question/ answer round .