Go back
Virtual All India Inter School IPSC Debate in English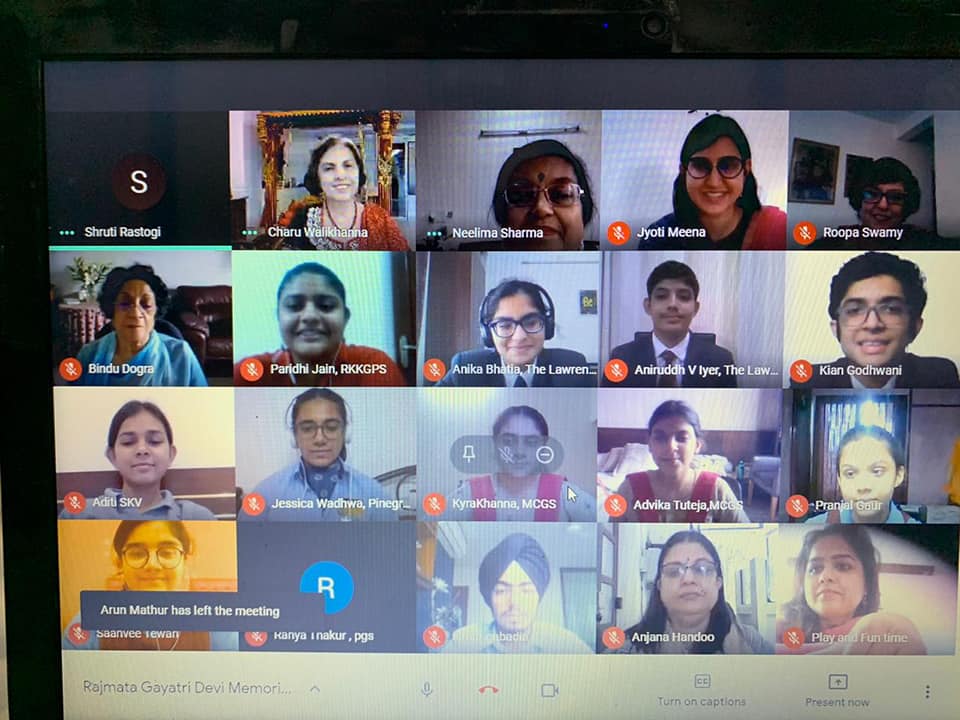 MGD Girls' School, Jaipur celebrated its 77th Birthday on 11th Aug 2020 As a mark of reverence to its founder the Late Her Highness Gayatri Devi Sahiba of Jaipur, a visionary organised a Virtual All India Inter School IPSC Debate in English.
The competition had not only participants from IPSC schools all over India but also Judges who joined from Bangalore, Mumbai, Delhi, Vizag and Jaipur. The debate had 3 rounds-BangWords, DuoLingo, Team Tussle.The debate this year had a unique format with Just a Minute, Bilingual Turncoat and Parliamentary Debate.
The prestigious Rajmata Memorial Trophy was bagged by the Rajmata Krishna Kumari Girls' Public School, Jodhpur.
The Chief Guest was Dr Charu WaliKhanna, an exmgdian; Guest of Honour was Ms Jyoti Meena, an IRS officer.