Go back
Hubs of Learning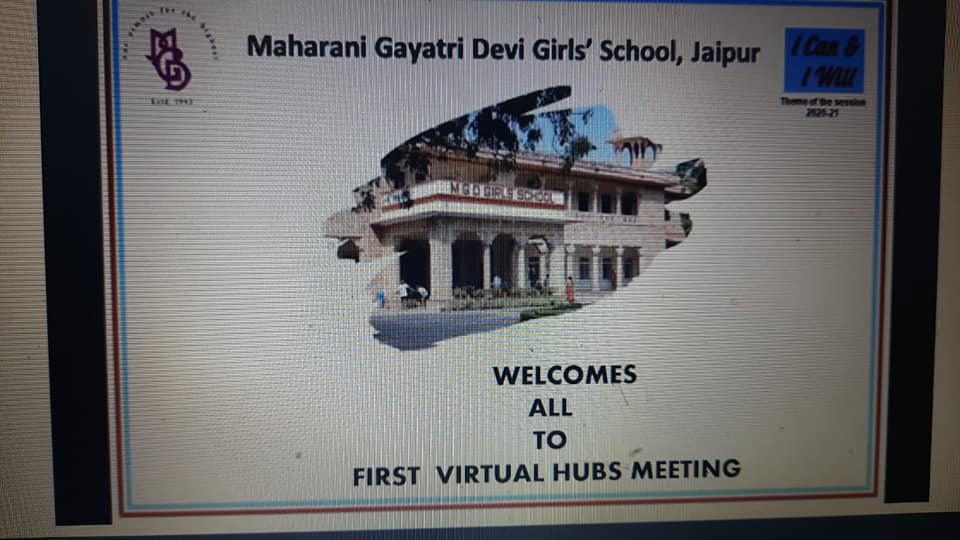 Albert Einstein said "Art is the expression of the profoundest thoughts in the simplest way".
The first virtual meeting of Hubs of Learning was organized on August 28, 2020. The agenda for the discussion was Art Integrated Learning, a new initiative by CBSE to make teaching and learning more joyful, implement learning outcomes and enable all stakeholders to follow Competency Based Education.
The resource person for the same was Ms Pramendra Khangarot, School Coordinator, MGD Girls' School. The session highlighted how various facets of art integration with different subjects seamlessly can help in grasping different concepts in a joyful manner. With the help of a PPT Presentation, and various activities ,Ms Khangarot touched the various aspects of integrating art in regular classroom teaching. She also talked about the difference between Art education and Art integration with the help of various examples and stressed how this integration will help in the development of life skills, creativity, communication and collaboration skills in the students. The session was followed by a group discussion in which everyone actively participated. The Principals of Vidya Gram International School, Dr. Priyanka Choudhary and Dr. Sandhya Singh from Vidyastali Public School also shared their thoughts about this art Integration.
Overall it was a very informative and productive session which added a positive momentum in all the participants to march ahead and accomplish the objectives of Art Integrated Learning.