Go back
Sangam Fest 2020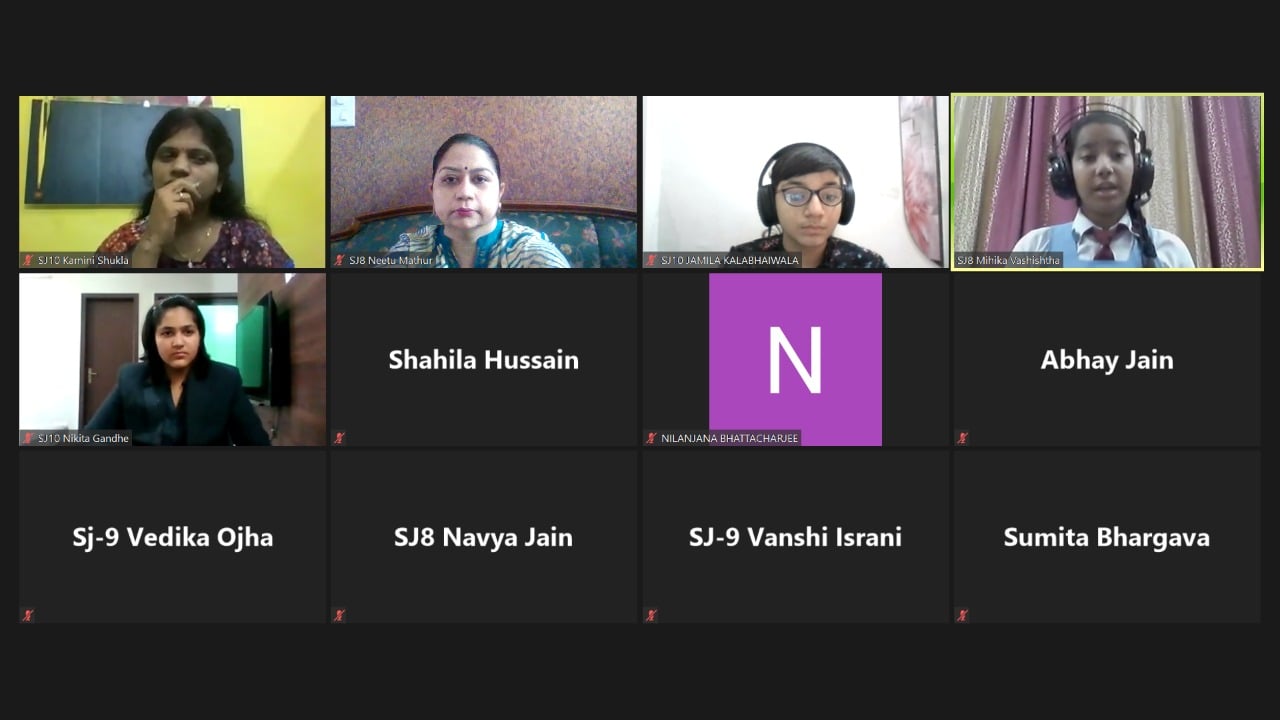 Sangam School, Bhilwara, organized Sangam Fest on August 30 and 31. Various competitions like Turncoat Debate, Talk Show, Poetry Recitation, Debate were organized for junior and senior students. Students from MGD School participated in almost all competitions.
Ridhima Magon from class XI participated in the Turncoat Debate on the topic 'Alternative Medicine: Pros and Cons". The topic was given half an hour prior and she had to speak for 3 minutes.
In the virtual talk show Coffee with COVID, a team of 6 students participated from MGD Girls school .The students had prepared a talk show of 6 comedians who find themselves unemployed due to COVID Lockdown. Time allowed for this event was 8-10 minutes and it was performed live on ZOOM. There were 6 other schools from all over the country in the same event.
The Judges for the event were Mr. Santosh Kumar Pandey, Mr. Soaham Chaturvedi and Ms. Kusum Dubey, personalities from media and journalism.
Aavya Agarwal of class 6 E participated in the poetry recitation competition, the theme being- Dedication to Corona Warriors.
Poem composed by Tanishka Jain of class 10 was chosen for the recitation.
In English Debate for Juniors, the topic was 'Technology intensifies Human Communication Skills.' MGD was represented by Mihika Vashishtha, 7 B and Navya Jain, 8 D. Fifteen schools from different parts of the country participated in the event.