Go back
KAHANI SUNO: MGD PREP SECTION EVENT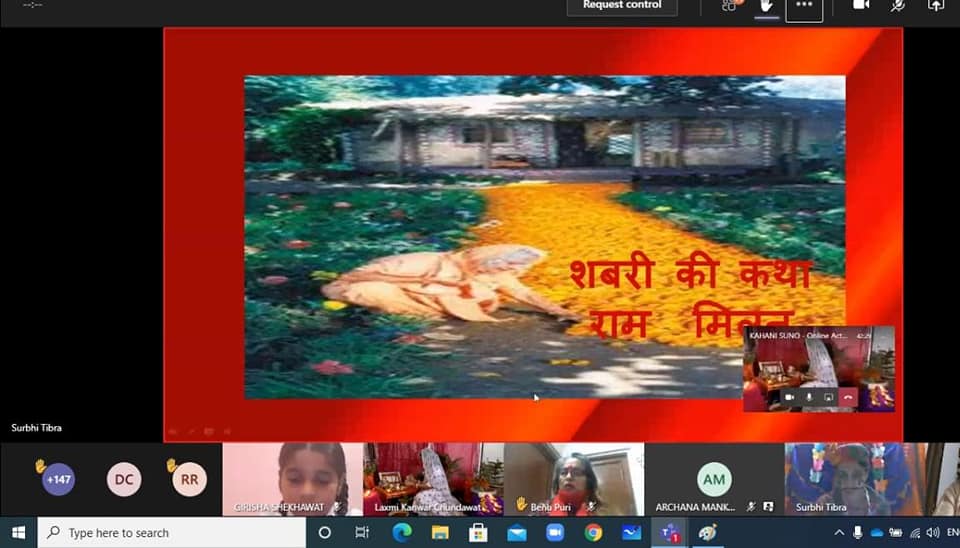 MGD PREP SECTION
EVENT : KAHANI SUNO
Grade II
KAHANI Suno Live Activity was enjoyed by one & all with the story "SHABRI KI KATHA- RAM MILAN".
Our little girls could relate the teachings of Ramayana with the present scenario of pandemic. This Kahani reinforced the importance of patience, trust, gratitude, hope, respect and cleanliness too.
Our Faculty members as a Story Teller and as a Rajasthani anchor tried their best to keep the children spell bound.
They happily left the session with a piece of thought which will continuously remind them of their ancestors, their culture and ethical behaviour.
C