Go back
MGD PREP SECTION EVENT : KAHANI SUNO -Grade III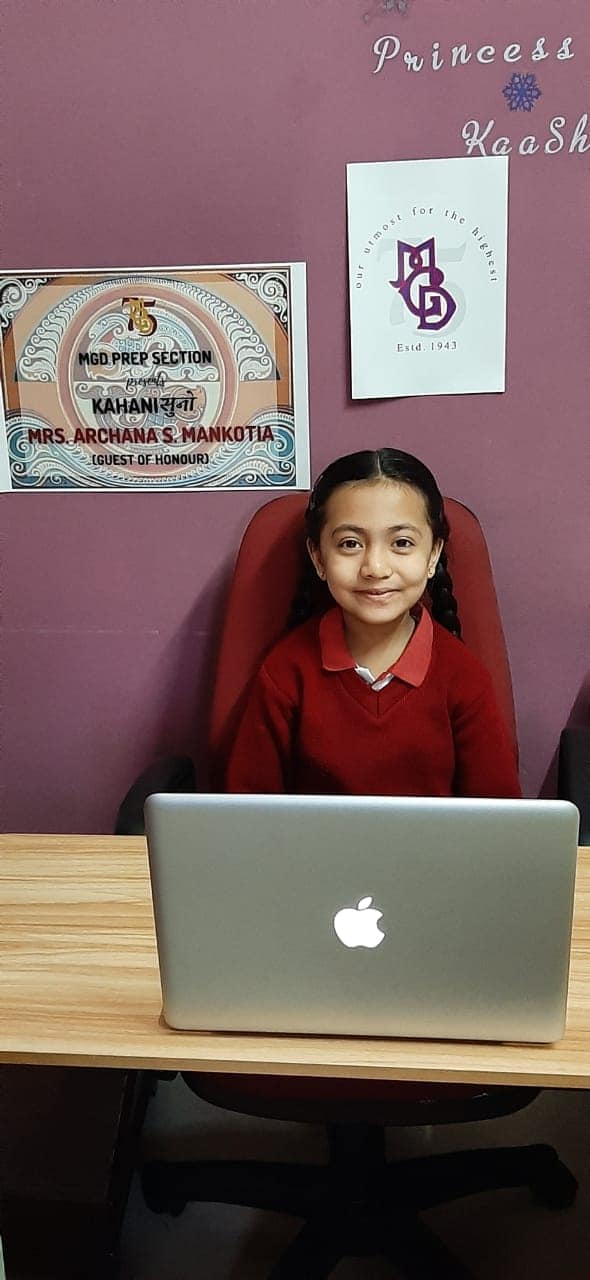 KAHANI Suno Live Activity was enjoyed by everyone with the story "LAKSHMAN KO RAVAN KI SEEKH".
Our little girls could relate the teachings of Ramayana with the present scenario of pandemic. This Kahani reinforced the importance of recognising our strengths and weaknesses and positive and negative traits in our inner being. It lays stress on the fact that we should be able to decide which qualities of our character to persue.
This Kahani also reminds us of the importance and place of teachers in our lives. A Shishya receives knowledge from a Guru. So his place is always at the feet of the Guru.
Our Faculty members as a Story Teller and as anchor tried their best to keep the children attentive and spell bound.
They happily left the session with a piece of thought which will continuously remind them to listen to their conscience and their teachers and follow the right path in their lives.