Go back
MGD Girls' School celebrated International Yoga Day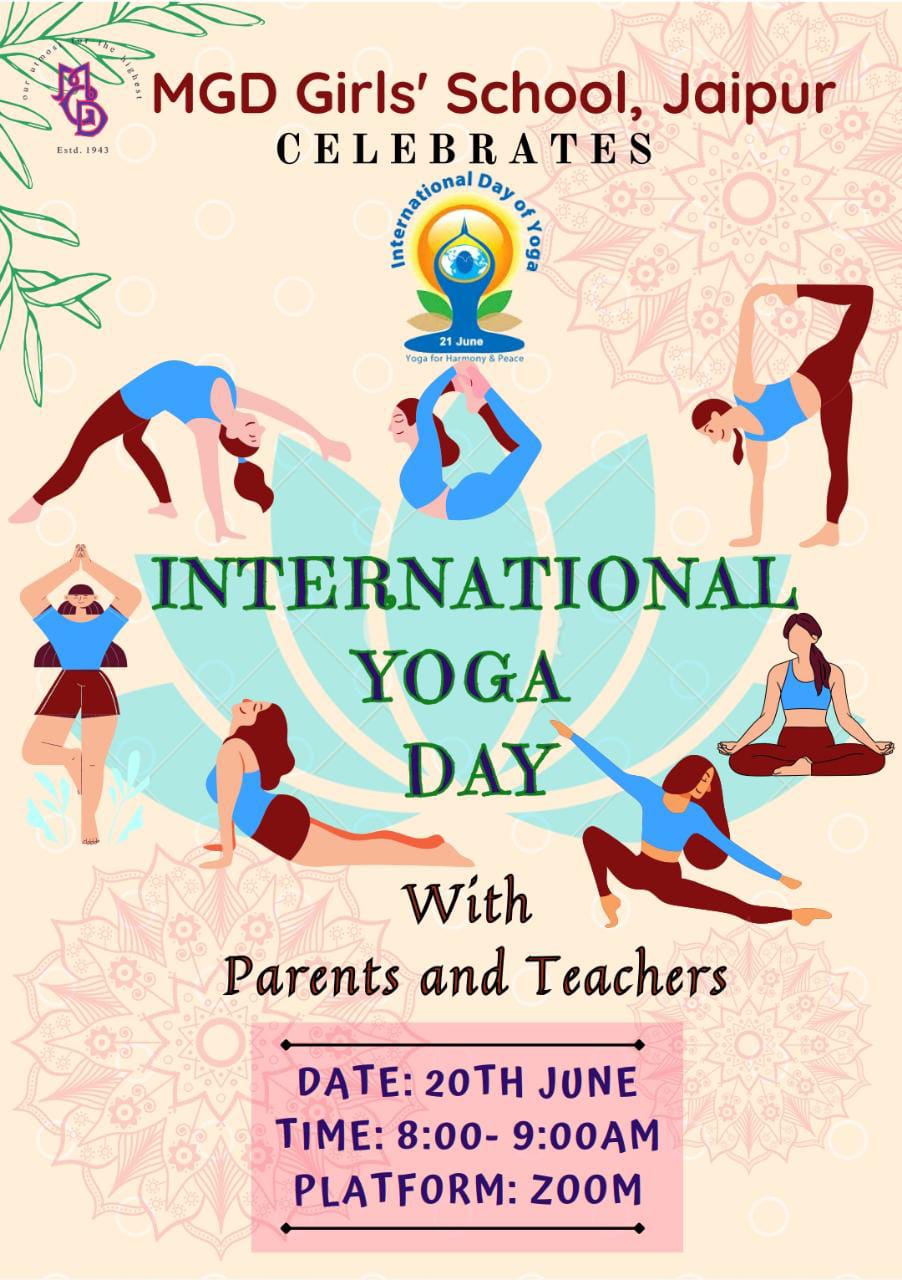 "Yoga is not a religion. It is a science. A science of youthfulness, a science of integrating body, mind and soul".
MGD Girls' School celebrated the International Yoga Day on 21st June,2021. The celebrations started 15 days prior to International Yoga Day with sessions for teachers, students and parents on Zoom platform with the aim of keeping everyone fit and healthy.
The participation was really overwhelming. The celebrations culminated with a two day special yoga session from 20th - 21st of June, 2021 by Mr. Shashi Kumar Yadav, Yoga Teachers of MGD School, with a live streaming on Youtube. The same day an online quiz competition was organized by the Quiz Club of MGD School in which the students participated actively.
The day was celebrated with true spirit and enthusiasm by all the participants who joined the live session on Youtube.