Go back
MGD Girls' School Jaipur participated in the E- SCIENCE FEST 2021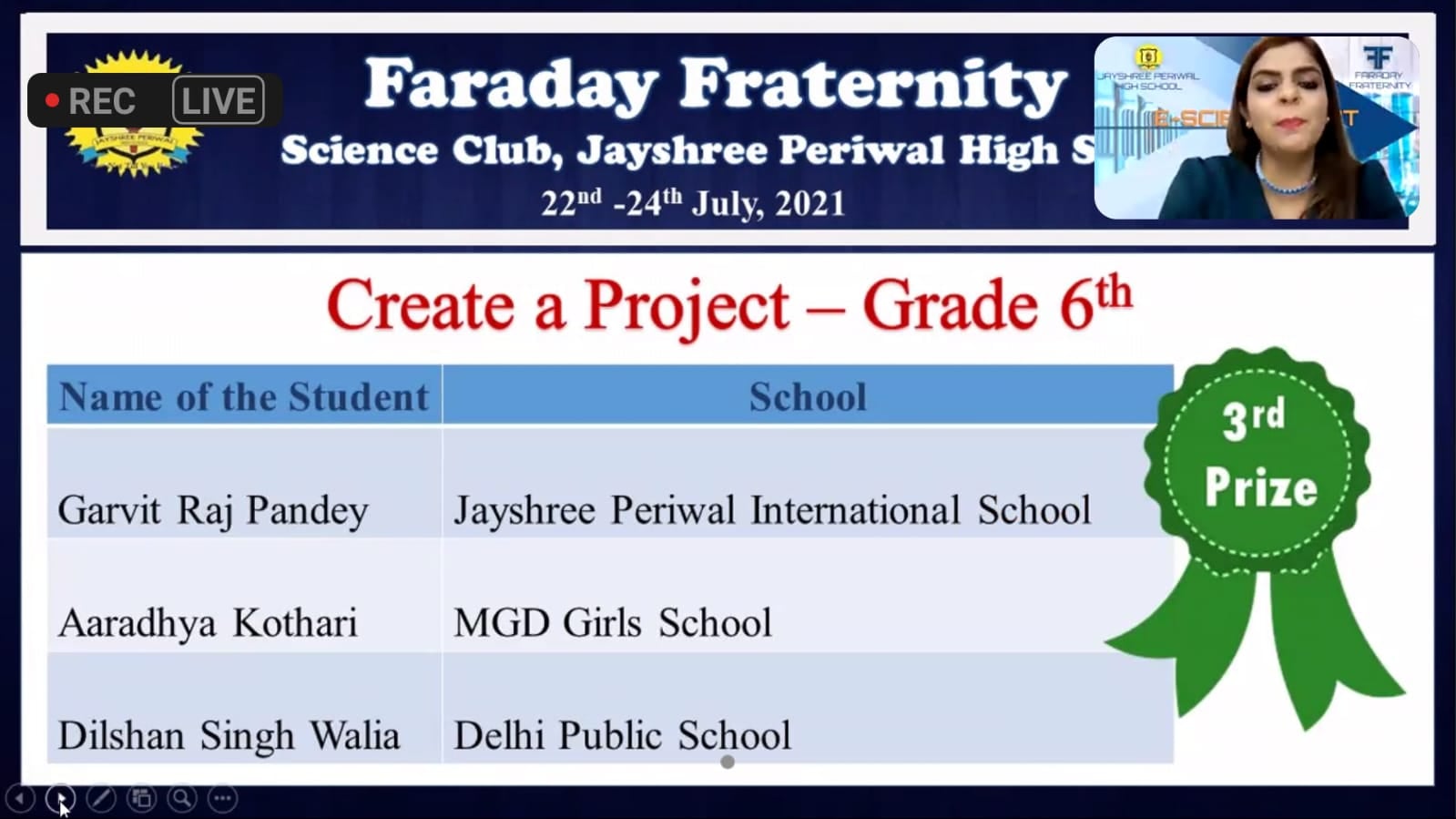 MGD Girls' School Jaipur participated in the E- SCIENCE FEST 2021 was organised by FARADAY FRATERNITY of Jaishree Periwal High School from 22nd – 25th July 2021.
The fest comprised four events namely What If, Quiz-O-Holic, Create-A-Project and Group Discussion.
Our school secured positions in three events
EVENT POSITION NAME OF THE STUDENT
1. What If FIRST AKSHITA TEJWANI (9D)
2. Create-a-Project THIRD AARADHYA KOTHARI (6 A)
3. Quiz-O-Holic CONSOLATION PRIZE SOUMYA SHARMA (10
The Teacher Incharges for the event were Ms. Shiva Kameshwari and Ms. Nidhi Sharma.