Go back
Falguni Gupta of class VIII of Maharani Gayatri Devi Girls' School, Jaipur won All India 1st prize in a NATIONAL LEVEL ONLINE SLOGAN COMPETITION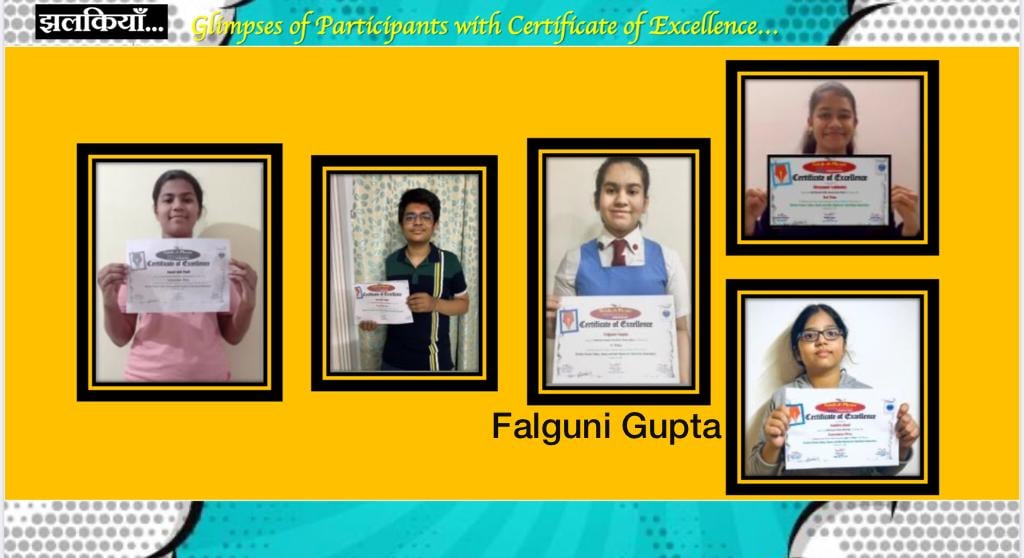 Heartiest Congratulations !!
Falguni Gupta of class VIII of Maharani Gayatri Devi Girls' School, Jaipur won All India 1st prize in a NATIONAL
LEVEL ONLINE SLOGAN COMPETITION
"CATCH-A* *PHRASE"
CONDUCTED BY* *GOVT. OF INDIA ENTERPRISE* *(NPCIL)*
180 Students of 32 schools across 12 cities including New Delhi, Hyderabad, Noida, Mumbai, Lucknow, Pune, Navi Mumbai, Kanpur, Cochin, Ernakulam , Jaipur and Jammu participated in the event. An esteemed panel of Judges, renowned Satirist and Poet Shri Pankaj Prasun and Shri. Nimish Kapoor of Vigyan Prasar, Department of Science & Technology, New Delhi, selected the winners.
The teacher in charge was Ms Nidhi Sharma