Go back
PICTIONARY COMPETITION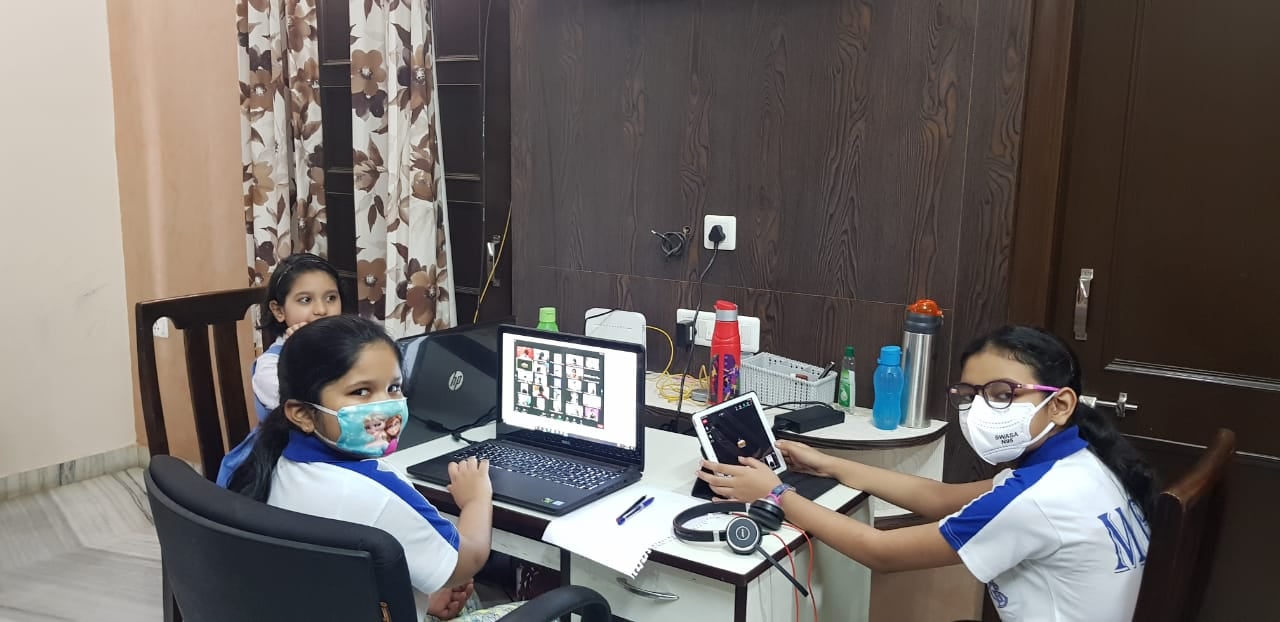 3 students- Aadhya Bhatnagar V E; Anika Sinha V E and Siddhi Rathore IV E from the Primary Section participated in the Pictionary (Playing with pictures) Inter-School Competition under the teachers in charge, Mrs Sunita Yadav and Mrs Hema Kuldeep. The event was conducted under the aegis of History Diaries on Zoom platform on 1st August 2021.
There were 30 teams, each comprising 3 participants. Our participants collected at one place for better coordination and to get the feel of team work.
The competition had two main rounds and a surprise round in which the teams were exposed to pictures of famous Indian personalities, monuments, places (heritage) and space.
Our MGD- Titans participated with full zeal observing honesty and integrity all through the event.