Go back
INTACH FILMIT AWARD FUNCTION 2021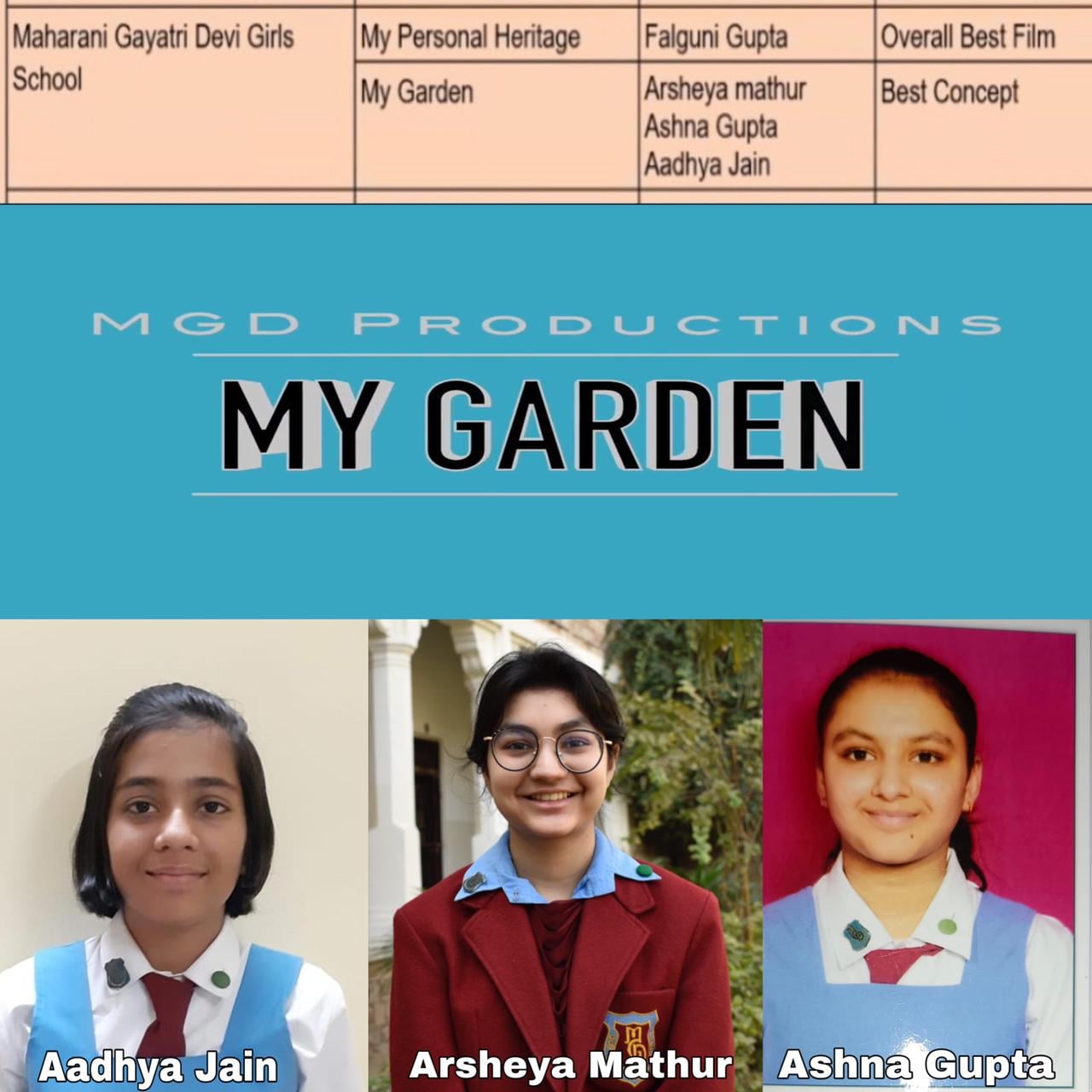 It's our pleasure to announce that two of our films namely: 'Family Heirloom Heritage' made by Falguni Gupta of class 8 E and 'My Garden' made by Arsheya Mathur 11 A, Ashna Gupta 9 E and Aadhya Jain 8 C won awards during the Annual FilmIT Award Function 2021 organized virtually, by the Indian National Trust for Art and Cultural Heritage (INTACH).
'Family Heirloom Heritage' won the Overall Best Film trophy and 'My Garden' won the Best Concept Award.
INTACH is an organization set up to stimulate and spearhead heritage awareness.
The Chief Guest for the event was journalist and photographer, Ms Swati Vashishth, former chief of CNN-IBN's Rajasthan Bureau.
The teacher-in charges for the same were Ms Asha Laungani and Ms Neetu Mathur.