Go back
M.G.D Swimmers participated in Rajasthan State Inter School Swimming Championship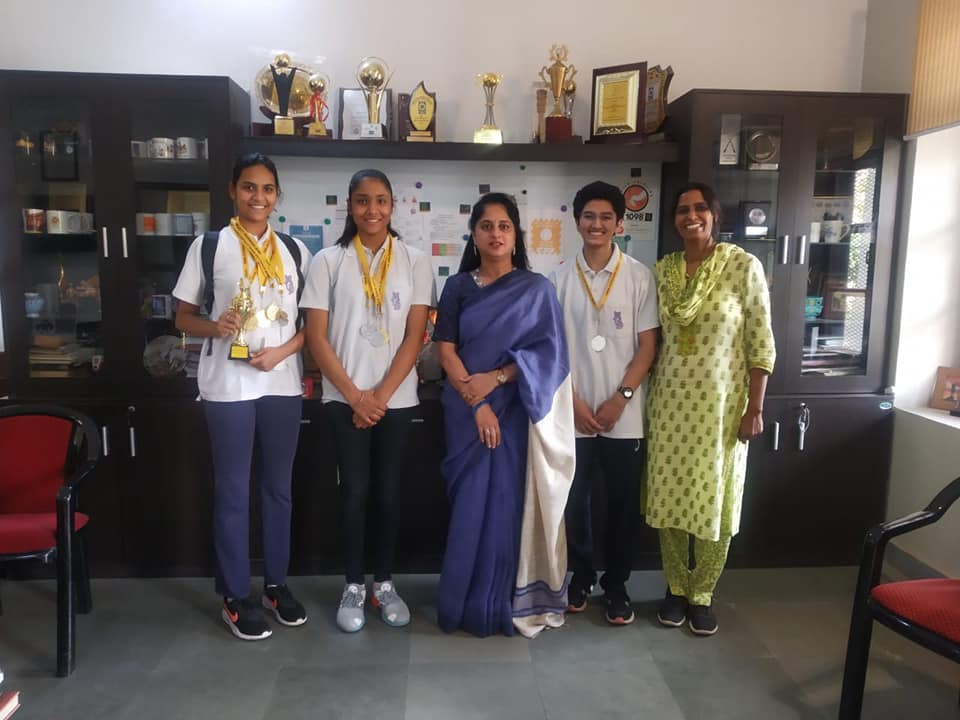 M.G.D Swimmers participated in *Rajasthan State inter School Swimming* *Championship* which was held at Swami Keshwanand School Sikar from *8/11/2021 to 13/11/2021* . Chitranshi Agarwal,Alina Chouhan and Tejaswini Sharma took part in U-19 girls category.
M.G.D won a total of 8 medals out of which there were 4 gold and 4 silver medals
*Chitranshi Agarwal:* 1gold ,2silver
*Alina Chouhan:* 1 silver
*Tejaswini Sharma:* 3 gold,1 silver ( individual champion)
All three of them are selected for national trails.