Go back
R Carnival- Ramanujan Day KPRCAS, Coimbatore- Interschool Math Meet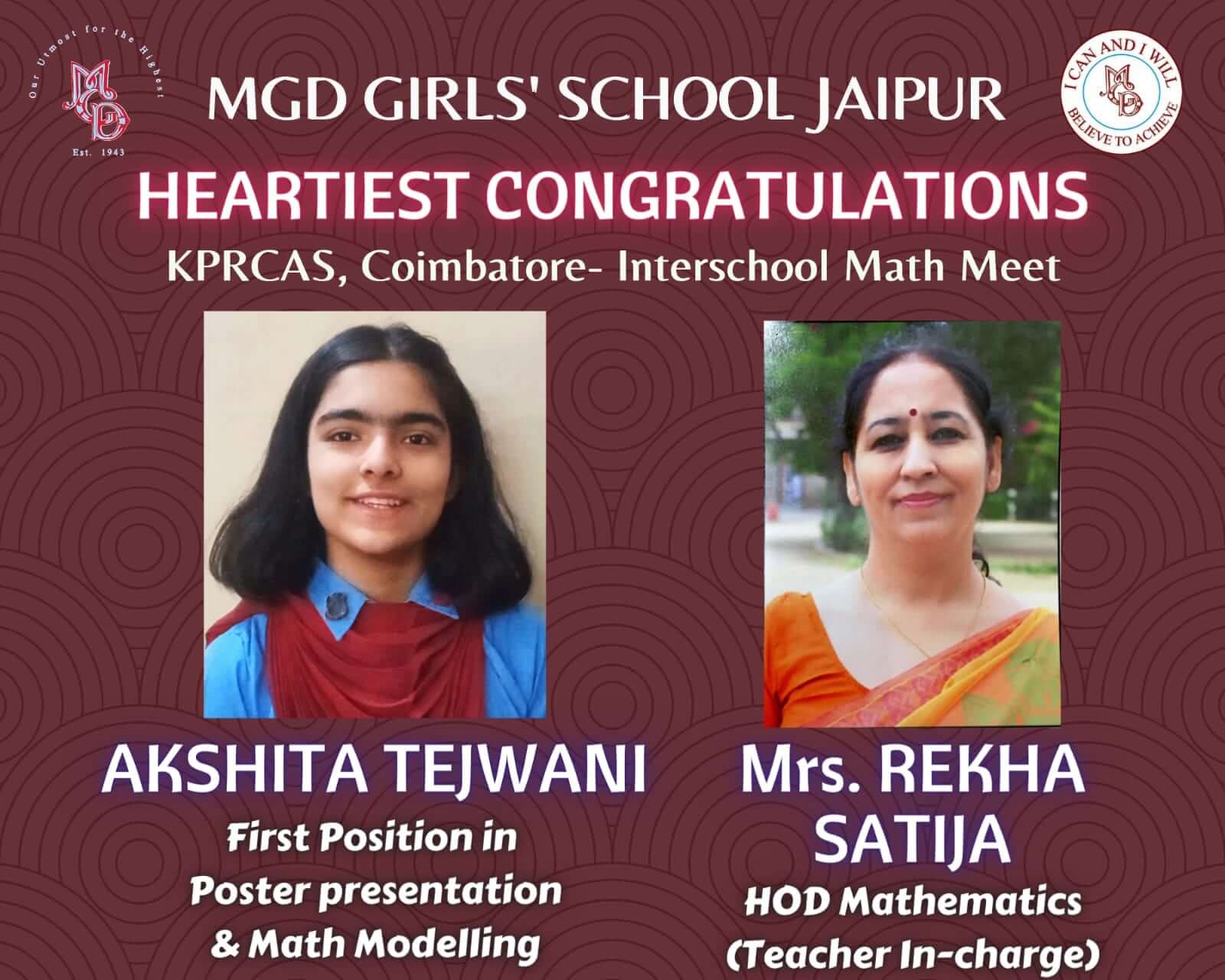 KPRCAS – School of Mathematics, Coimbatore organised an Online Interschool Maths Meet at the National level on the occasion of the birth anniversary of Shri Srinivas Ramanujan from 19th December – 22nd December 2021. This 4-Day event comprised three events namely- Poster Presentation, Math Model Presentation, Essay Writing for Classes 8-12. The topics ranged from the Application of Mathematics in Real Life to History of Mathematics or Mathematicians. The Resource Person for the R Carnival Prize Distribution Ceremony was Dr. P Geetha, associate professor and HOD Mathematics of KPR Institute of Engineering and Technology.
AKSHITA TEJWANI of class 9th D from Maharani Gayatri Devi Girls' School Jaipur participated in the Meet and secured First Position in 2 events- Poster Presentation, Math Modelling.
The teacher In-charge for the event was Mrs Rekha Satija, HOD Mathematics. It was an enriching and knowledgeable experience for all participants of various schools to display their Mathematical creativity and knowledge.