Go back
YOUNG IDEATOR'S CONCLAVE 2022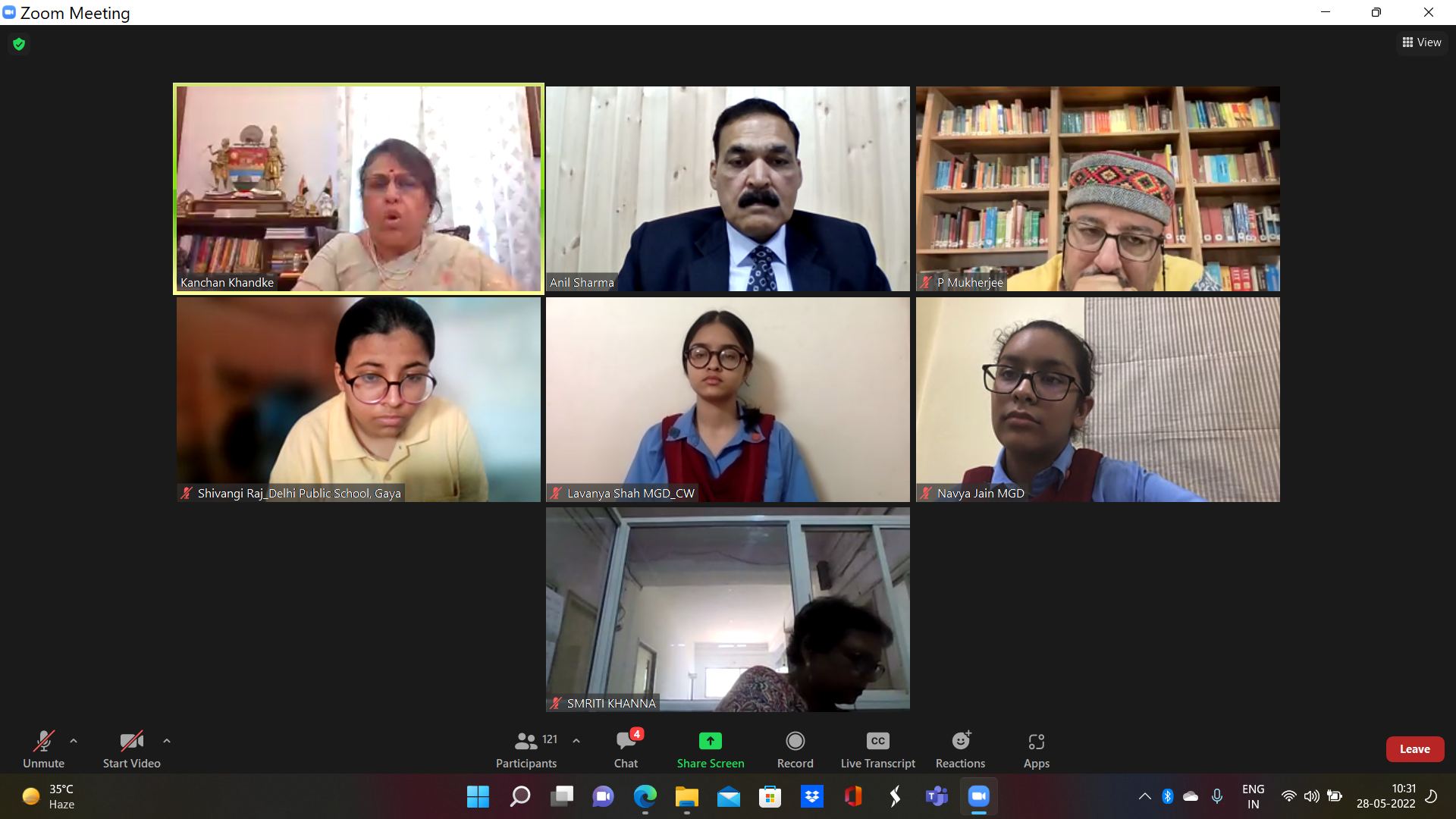 MGD Girls' School participated in the Jim Corbett-Pandit Govind Ballabh Pant- F.G. Pearce Memorial Young Ideator's Conclave hosted by Birla Vidya Mandir, Nainital from 27th to 30th May 2022. 33 Schools from across the country participated in this online event.
Navyanandana Singh and Madhura Malpani of class 12 participated in the F.G Pearce Multi-Format English Debate. The preliminaries were bifurcated into Turncoat and Extempore debates while the last two rounds were structured as a parliamentary debate. The event was judged by Mr Mukherjee- a celebrated Alternative Theatre Director, Pedagogist and Visual Art Curator. Madhura Malpani was awarded the Outstanding Speaker in the Turncoat Debate.
Lavanya Shah and Navya Jain of class 10 participated in Creative writing and were assigned to write a 15- line poem/ prose on the quote: "Two things are infinite: the universe and human stupidity and I am not sure about the universe" Albert Einstein. The students learned a lot about writing and literature throughout the entire process. The students were guided in this endeavour by Ms Shruti Rastogi.
Falguni Gupta and Mahi Pareek of class 10 took part as a team in the Rev. F. S. Ditto Memorial Invitational Inter School General Quiz Contest under the guidance of Mrs. Kavita Dhaliwal. The event was curated by Mr Pranab Mukherjee, an eminent theatre personality, quiz master and orator. The quiz ranged from topics like sports to science and entertainment. About 40 teams participated in the quiz, and the top 6 teams from the elimination round were selected for the finals. Altogether, it was an enriching experience.