Go back
International Day of Yoga 2022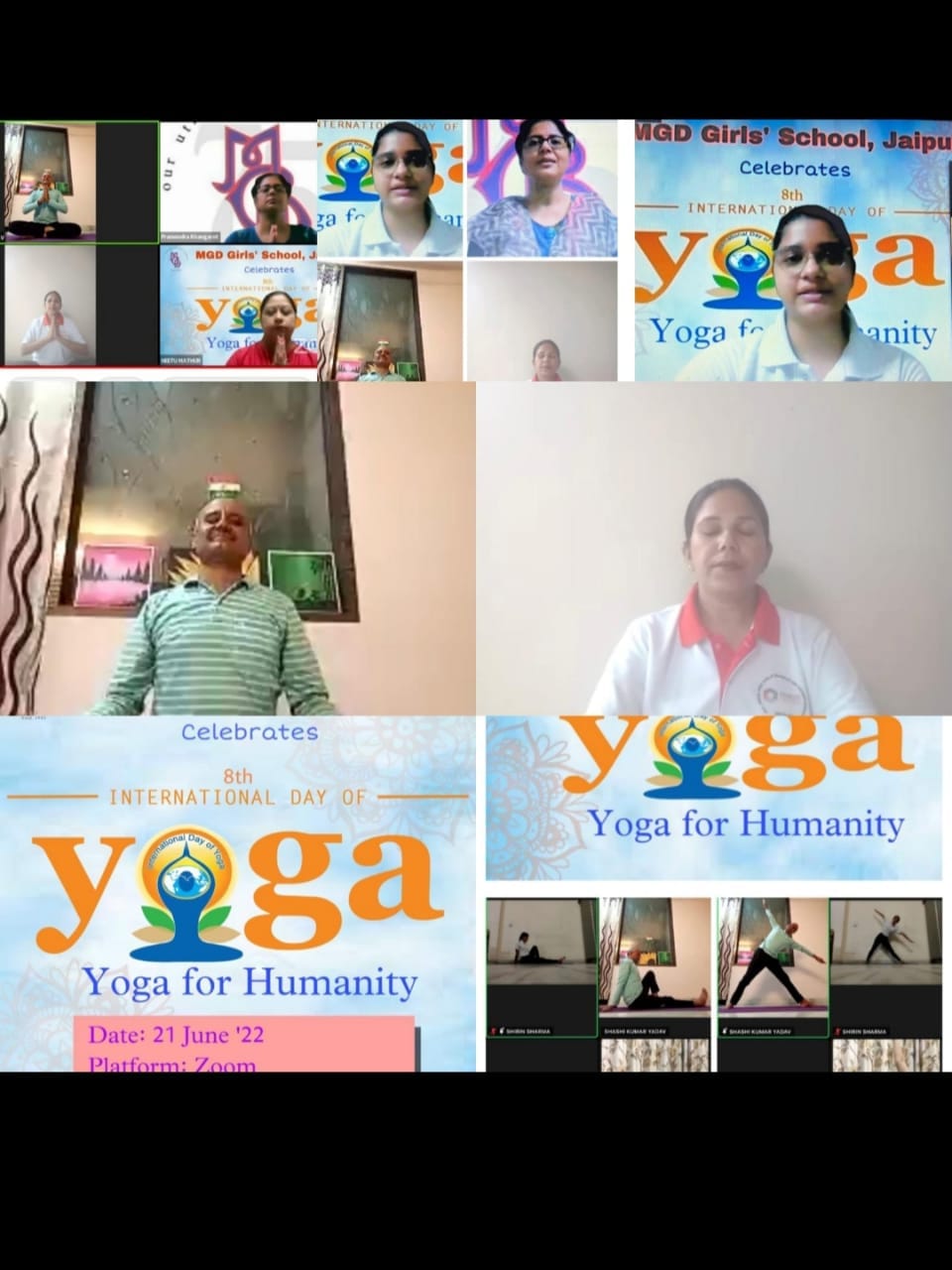 "Yoga for Humanity" is the theme for International Day of Yoga 2022. The day, observed on June 21, focuses on the importance of yoga in our lives.
United Nations Secretary-General Antonio Guterres, in his Yoga message for 2022, said that this year's theme reminds everyone "how yoga is truly universal and "For hundreds of millions of people worldwide, yoga has also been an essential lifeline during the COVID-19 pandemic, providing an important means of coping with the challenges of social isolation and stress."
MGD Girls' school, Jaipur celebrated International Day of Yoga on June 21, 2022. The programme was attended by His Highness Maharaj Jai Singh Ji, Members of the Board of Governors, Principal Mrs Archana S Mankotia, Administrative Officer Col SS Sangwan, Staff and students
Bhoomika Mathur the student host of the programme informed about the significance of the day and how 117 countries observe this day. Ms Pramendra Khangarot, the school Coordinator informed how themes of Yoga changed every year as per the needs of the humanity.
Yoga Instructor Mr Shashi Kr Yadav along with his team performed Yoga Asanas in sequence. Breathing exercises' Om Chanting. Neck exercises, Arms Stretching, Shoulder movement, Trunk movement, Standing and sitting Postures, Prone Posture, Supine Postures, Kapalbhati and Pranayama. The session ended with Dhyana.
The atmosphere was rejuvenating and energised. Ms Monika, the PE Coordinator thanked the entire team and also the participants who participated and also for their acceptance of the Amrit spirit of India, that spreads positivity and energy