Go back
ORIENTATION SESSION FOR NEW ADMISSIONS CLASS XI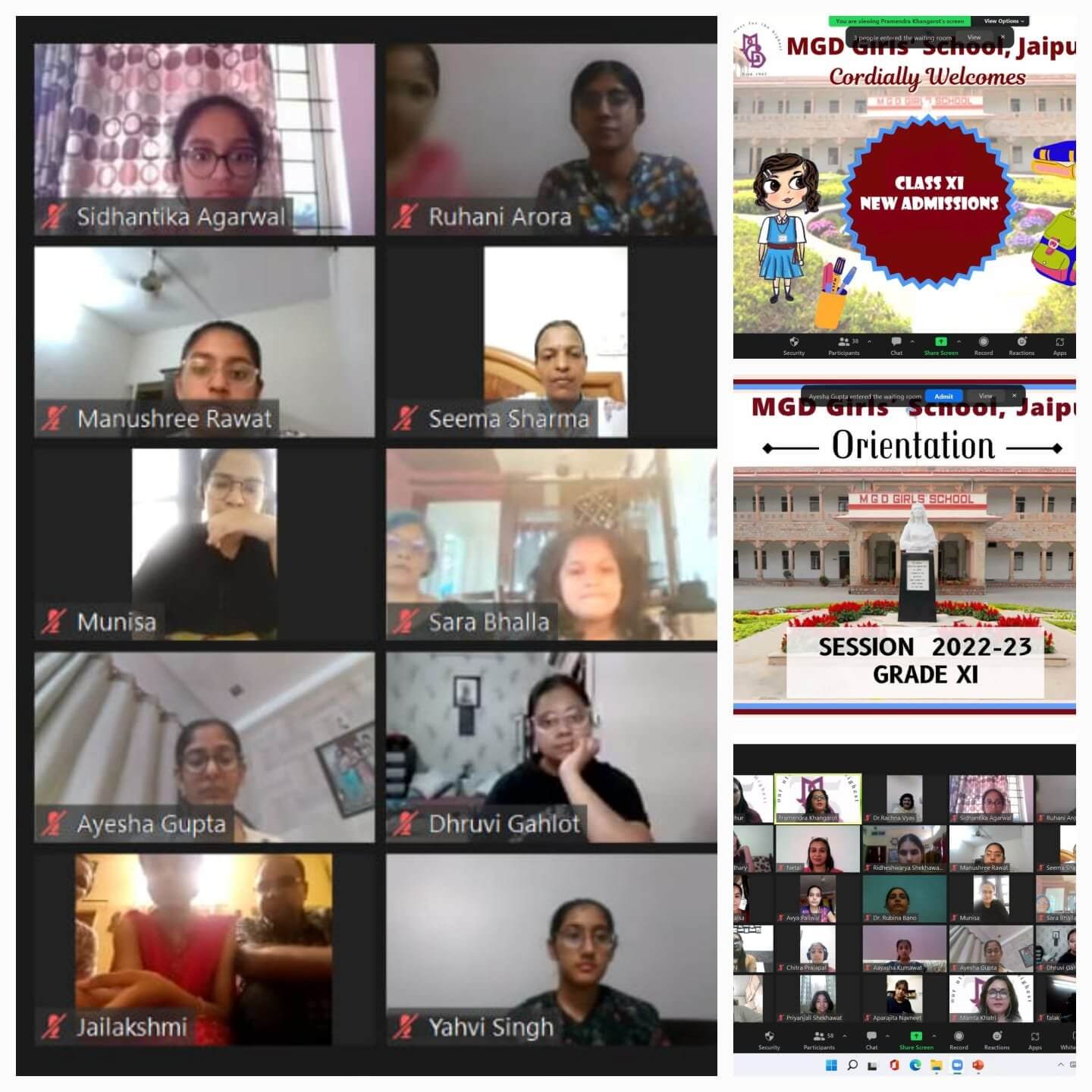 MGD organized an orientation session for the new admissions, both day scholars and boarders of class XI on 28th June 2022 to help them successfully navigate through the process of knowing the school, its infrastructure and the opportunities the school offers to them to learn and grow.
The School Coordinator Mrs. Pramendra Khangarot briefed the students about the vision and mission of the school as laid down by the founder Rajmata Maharani Gayatri Devi ji and how the school continues to be led forward to greater heights under the guidance of the Principal, Mrs. Archana S Mankotia.
The students were also given an insight into the school motto "Our Utmost for the Highest" and the theme for the session 2022-23 "NABHSPARSHAM" which aptly encapsulates the resolve to sail towards a brighter, resurgent tomorrow. The students were informed about the student council, inter and intra school activities, the need for students to extensively participate in all activities, the opportunities students get to plan, organize and execute their ideas in the shape of various events. An insight into the various subject combinations, importance of the counselling cell and curriculum was also provided to the students.