Go back
SMART INDIA HACKATHON JUNIOR 2022 GRAND FINALE WINNERS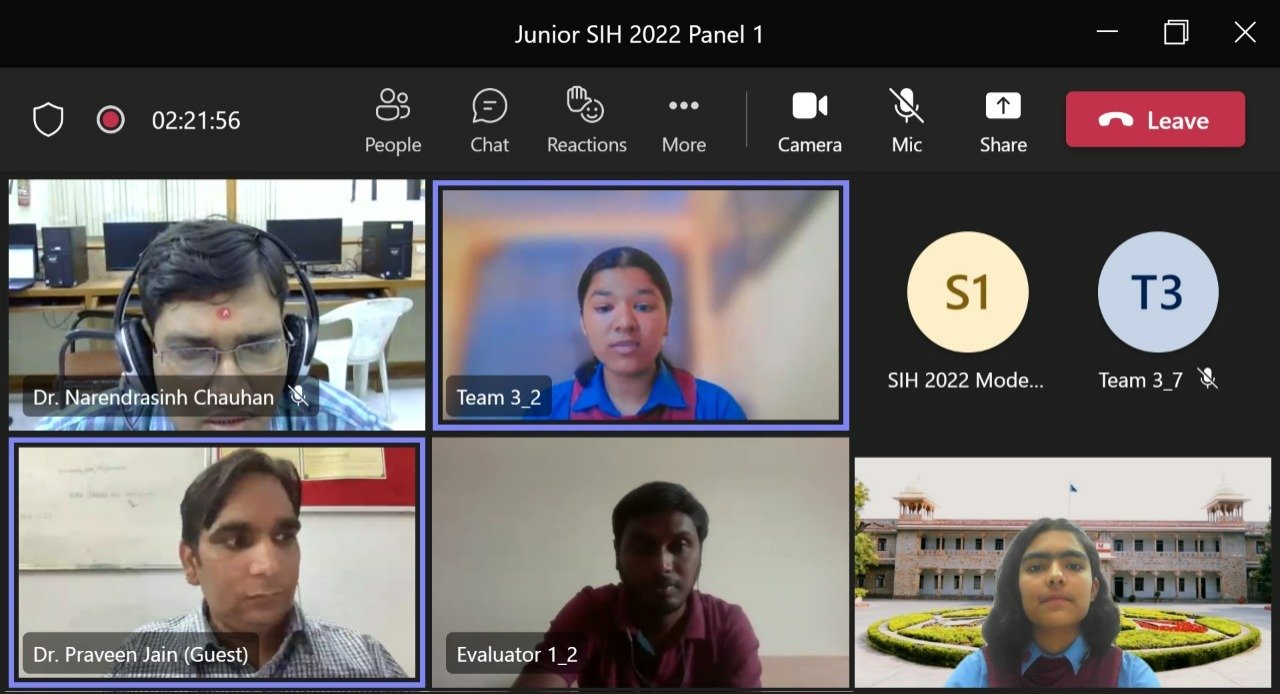 Smart India Hackathon Junior 2022 organised by Ministry of Education and Innovation Cell, Govt. Of India was held nationwide to provide students with a platform to exhibit some innovative solutions to the pressing problems of real world and inculcate a culture of product innovation, problem-solving and start-ups.
Students of Maharani Gayatri Devi Girls' School, Jaipur participated in the national level event with their effective, sustainable and eco friendly ideas to solve the environmental issues. The event comprised of 2 rounds. Three teams from MGD were selected in the first round.
Two of the selected teams emerged as the winners in the respective theme categories in the SIH Junior Grand Finale on August 12, 2022
The winners are Team PaperBio by Team Leader AKSHITA TEJWANI and RIDHIMA DHALIWAL of Class 10th and Team Green Fingers by Team Leader NUPUR THAKUR of Class 12th.
The students performed their projects under the consistent mentorship and guidance of the teacher In-charges SPOC Ms. Pramendra Khangarot, Ms. Sushma Somani and Ms. Megha Taneja. The event was a great success and an excellent opportunity for students to showcase their scientific creativity and innovation.