Go back
Maharani Gayatri Devi Girls' School, Jaipur has been declared an Al Ready School by Intel.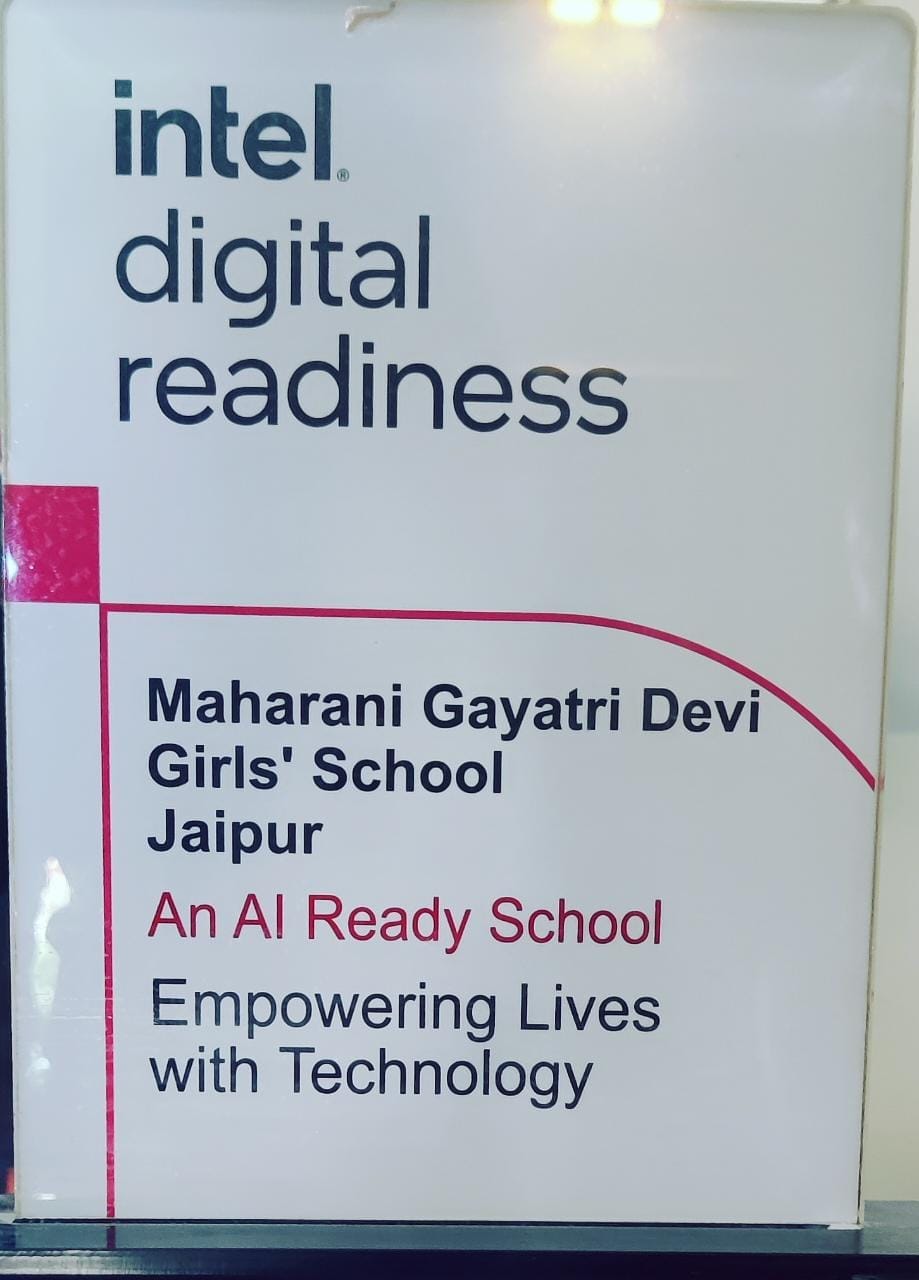 We are proud to be the first school to achieve this milestone in Rajasthan.
The target was achieved by constant motivation from the Principal, Mrs Archana S Mankotia and Administrative officer Col. S S Sangwan alongwith collaborative efforts of Ms Neetu Mathur, PGT (English), Intel AI4Youth (Subject) Coach, MGD students and staff.
'Al For All' program is driven by the CBSE. Ministry of Education, Government of India, in collaboration with Intel India, to empower the school fraternity by demystifying Al and building Al readiness.